FREE
---
If You want to find modules, which will be as compatible with the version of the online store, and also pay attention to the quality of the code, then we offer to view: flexi product filter free, this solution was specifically designed for stores, working on the platform OpenCart, with the support of our company from every store that works on CMS Brocart.
---
---
When you download a free extension, we do not give 100% guarantee that it will work in your store, please be careful about the installation instructions!
---
Filter products by Price, Manufacturers, Opencart filter, Stock status. Very advanced, lightweight and automate filter.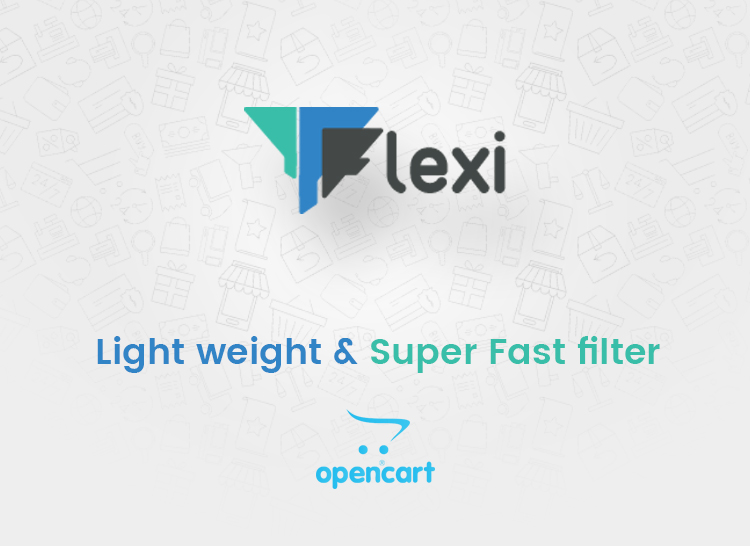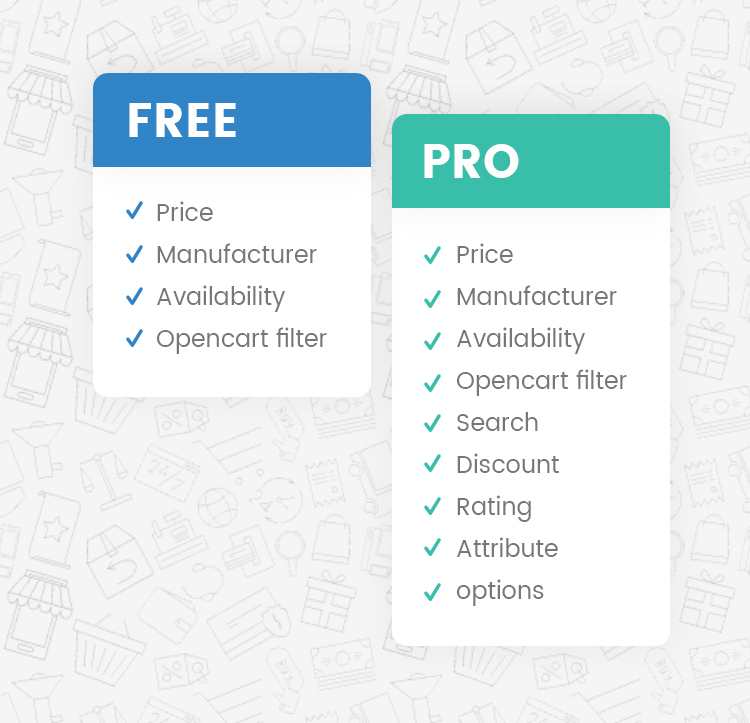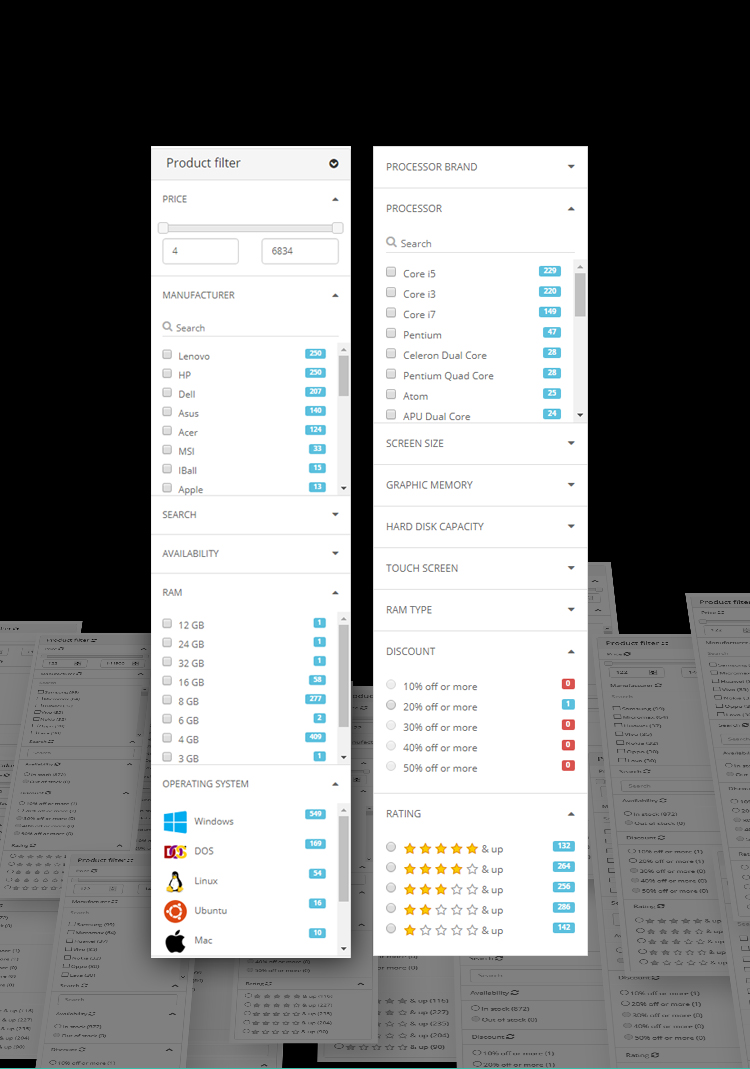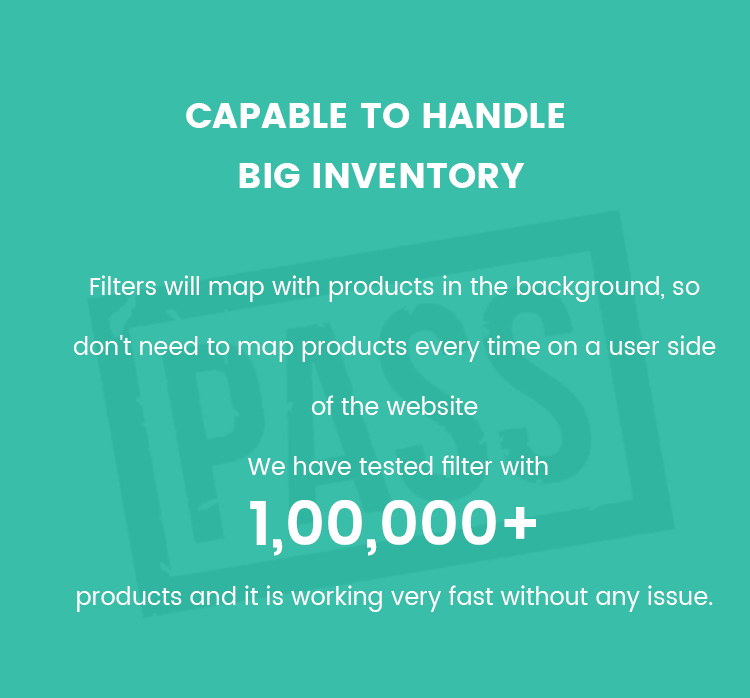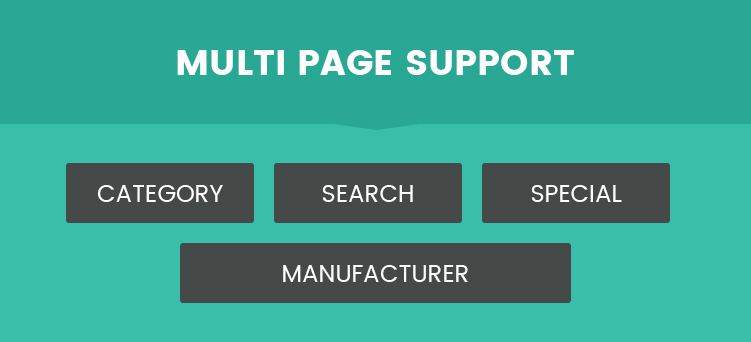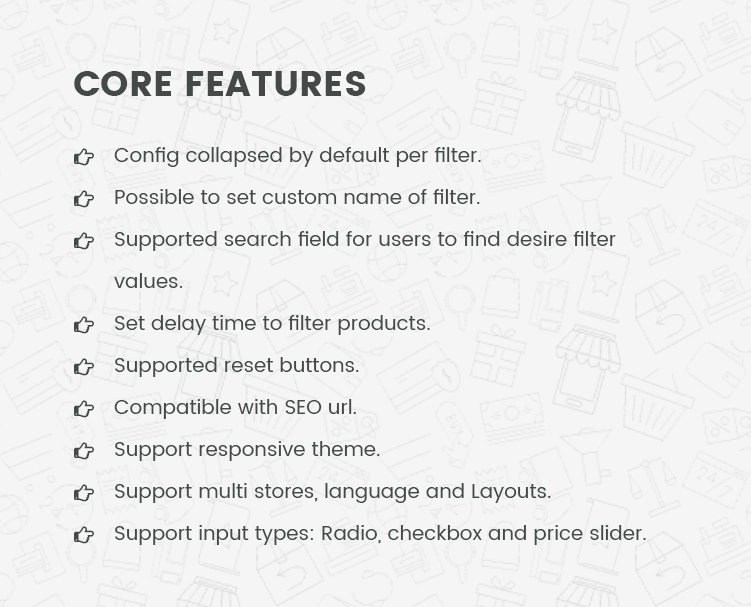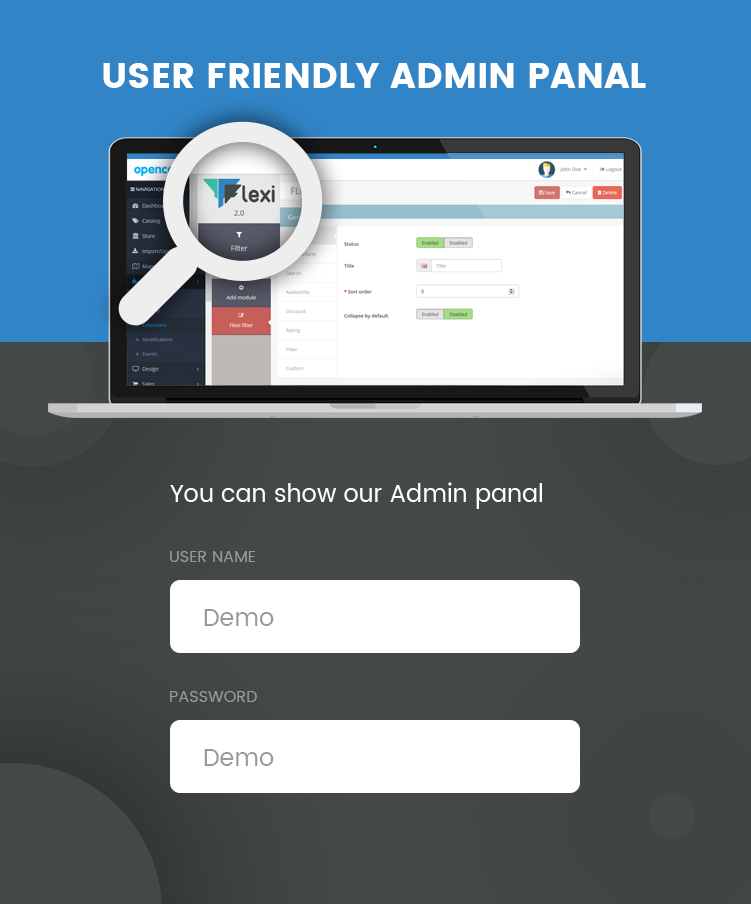 Licence for Theme developer
The developer can distribute the free version of this filter with their theme as per the following term
- Allowed to modify a filter as per their theme or template needs
- Not allowed to change the name of a filter extension and redistribute as an own works
- Not allowed to remove a link of the pro version, Logo and copyright notice from the backend panel of a filter module
Полина –
20/09/2018

–

Доброго времени. Спасибо за файл, как раз искала подобное решение для своего магазина, пока не проставила права на изменения в админке, то не видела файл (, надо бы инструкцию. Всем рекомендую!
Write a review
---