FREE
---
If You want to find modules, which will be as compatible with the version of the online store, and also pay attention to the quality of the code, then we offer to view: admin product quantity update, this solution was specifically designed for stores, working on the platform OpenCart, with the support of our company from every store that works on CMS Brocart.
---
---
When you download a free extension, we do not give 100% guarantee that it will work in your store, please be careful about the installation instructions!
---
- Easy configuration
- User friendly
- One Click Installation
- Easily Popup Product Qty Update
- Without Page modification / Without Page Loading
In pro version you will get below features.
Admin Smart Catalog Filter is an advanced and user friendly filtering system. It allows efficient and fast data finding compatible with selected searching criteria in Products,category,attribute,option,filters,downloads. It will reduce your work in filtering data in many way.
1) Admin Smart Catalog Filter ($20)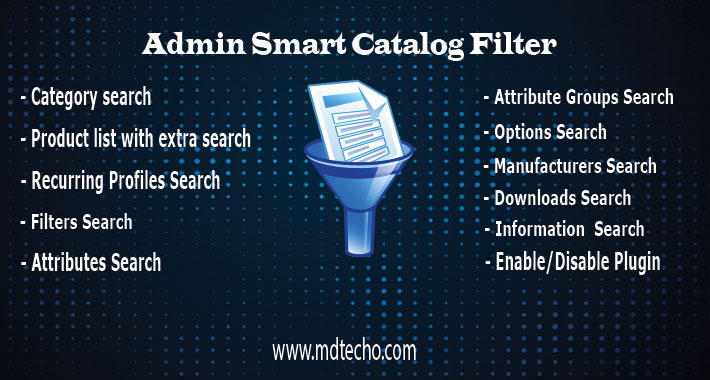 2) Admin Quick Product Editor ($20)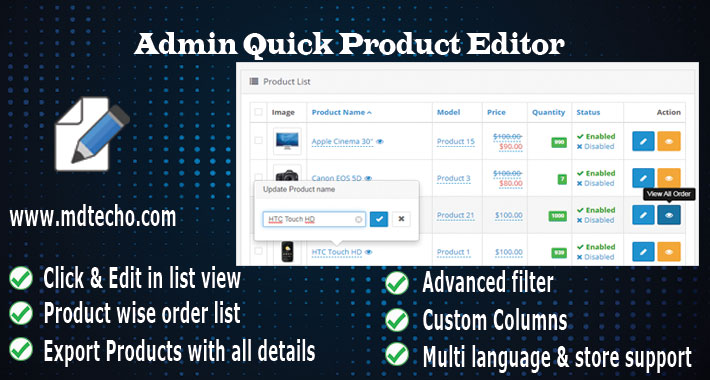 3) Admin Quick Category Editor ($20)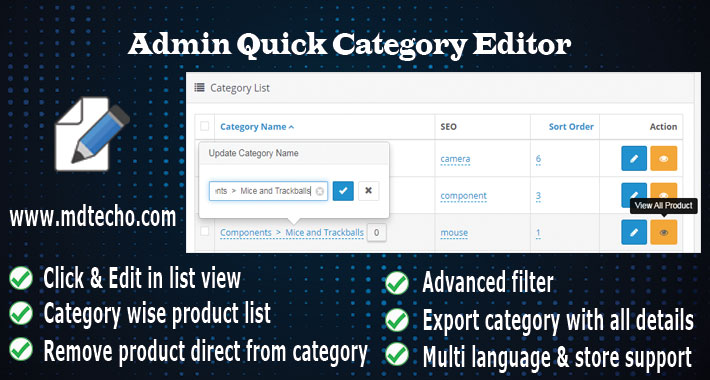 4) Admin Quick Category / Product Editor ($25)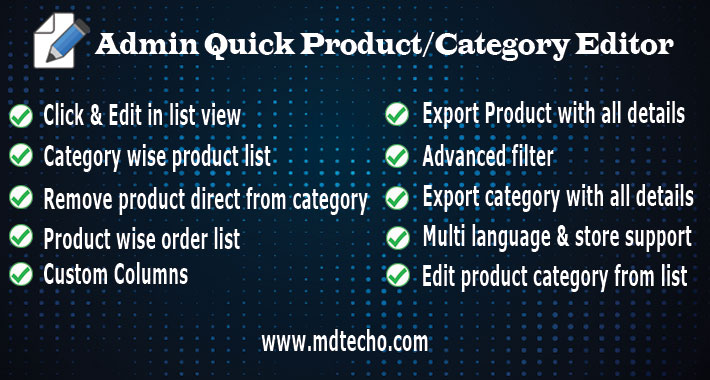 5) Admin Quick Editor Pro ($35)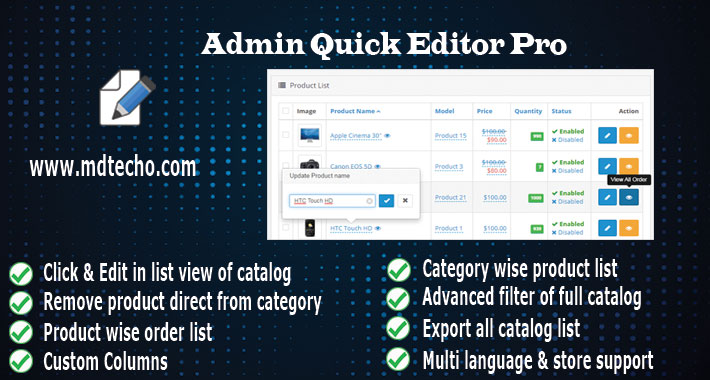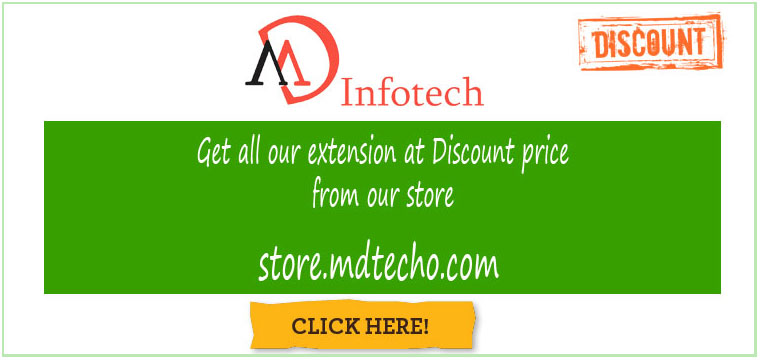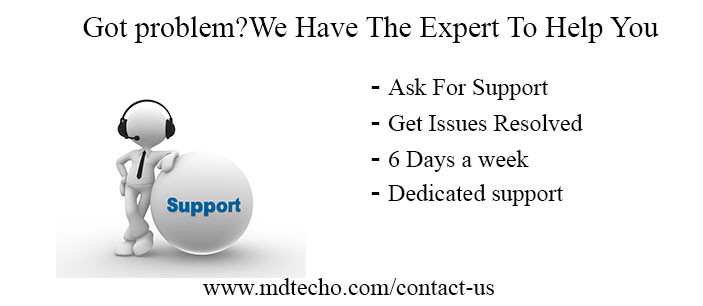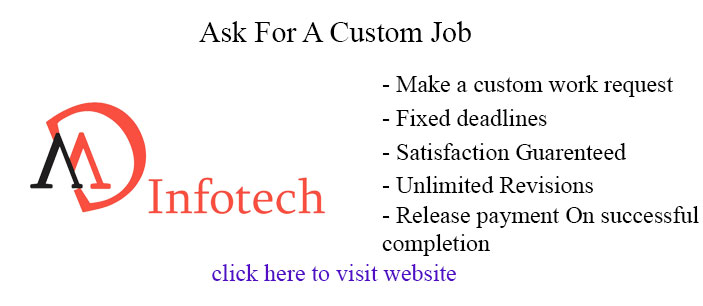 Алла –
16/03/2019

–

Добрый день. Спасибо за файл, как раз искала подобное решение для своего магазина, пока не проставила права на изменения в админке, то не видела файл (, надо бы инструкцию. Спасибо Большое.
Write a review
---