FREE
---
If You want to find modules, which will be as compatible with the version of the online store, and also pay attention to the quality of the code, then we offer to view: opencart lightning - most effective accelerator, this solution was specifically designed for stores, working on the platform OpenCart, with the support of our company from every store that works on CMS Brocart.
---
---
When you download a free extension, we do not give 100% guarantee that it will work in your store, please be careful about the installation instructions!
---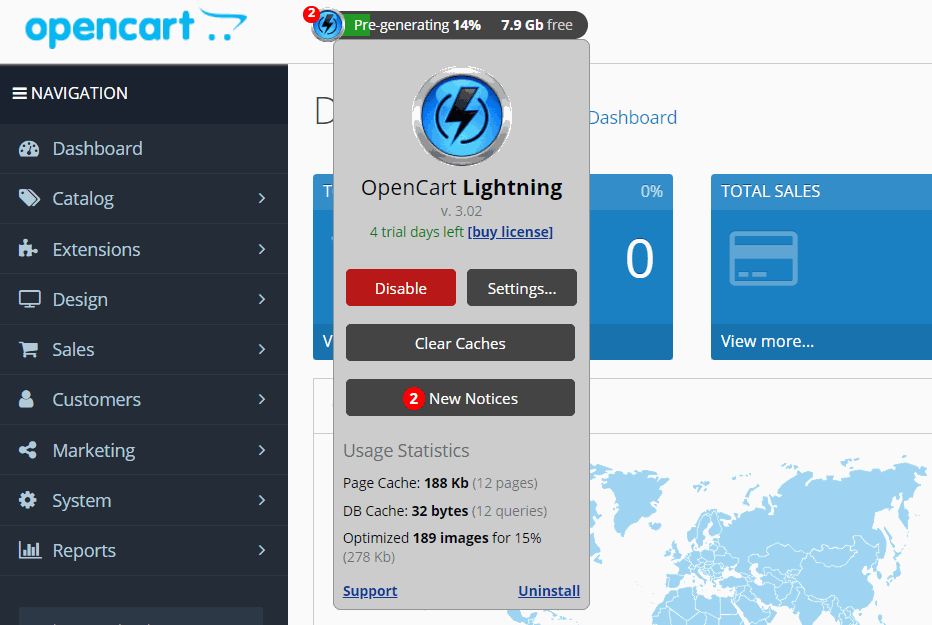 OpenCart Lightning is the most complete and progressive solution to make you shop as fast as possible. It includes all the techniques that are required to reach the outstanding result - from top to bottom:


get the highest possible speed and scores (optimized for new Google PageSpeed)


optimize for a large number of products & categories


feel massive customer experience and SEO boost


no need for additional caching or optimization extensions


try for 7 days how it works with your shop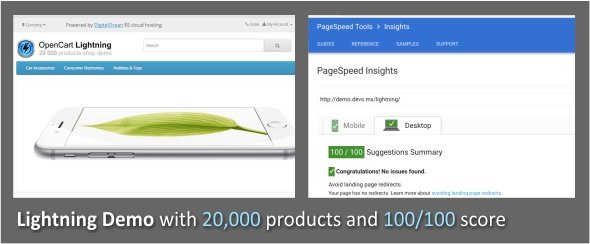 This demo is powered by DigitalOcean $5 cloud hosting.

Comparing to another extensions, Lightning is deeper, faster and easier to configure. Most extensions has a lot of options and promises, but you do not feel any speed after installing them.

Lightning really works, and you will see the massive effect right away. It works with most themes (including JOURNAL2), filters and SEO extensions.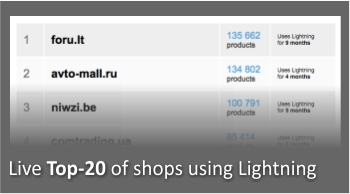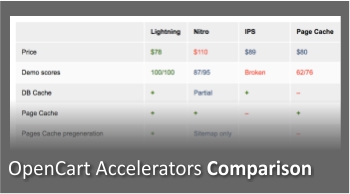 Lightning is available for download and installation right now.
You will have 7 days to test is back and forth and see the effect it has on your shop.
After the trial period is over, you need to purchase a license for your shop ($99 per domain).

Please follow Install instructions or Upgrade instructions.


Валентин –
05/10/2017

–

Приветствую. Не сразу понял как скачать файл, потом получилось, все нормально работает, очень рад что ведёте поддержку, так держать. Всем рекомендую!
Write a review
---