FREE
---
If You want to find modules, which will be as compatible with the version of the online store, and also pay attention to the quality of the code, then we offer to view: customer group coupon, this solution was specifically designed for stores, working on the platform OpenCart, with the support of our company from every store that works on CMS Brocart.
---
---
When you download a free extension, we do not give 100% guarantee that it will work in your store, please be careful about the installation instructions!
---
Customer Group Coupon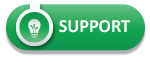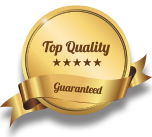 ----------------------------
What it does
----------------------------
This extensions add the functionality to coupons to be restricted and managed by customer groups.
- Ads customer group option to coupons
- Easy creation of coupons
- Multilanguage
- Combine Options
Demo
none
Installation
See Documentation...
If You like our work, we would be super happy if you could support us with a small donation and help us to provide more awesome free extensions to you all.

Tags: functionality, coupons, restricted , managed, customer groups, customer group, customer, customer coupon, cupon, kupon, customer group option, coupons, easy, creation,coupons ,multilanguage, combine options, combine coupons, better coupons
Write a review
---