FREE
---
If You want to find modules, which will be as compatible with the version of the online store, and also pay attention to the quality of the code, then we offer to view: logic message integration, this solution was specifically designed for stores, working on the platform OpenCart, with the support of our company from every store that works on CMS Brocart.
---
---
When you download a free extension, we do not give 100% guarantee that it will work in your store, please be careful about the installation instructions!
---


Logic Message Integration
Logic Message integration allows you to send SMS messages from your OpenCart store using Logic Message. Notify your customers of their order status update, welcome them to your store, or send them an order confirmation SMS.
*A Logic Message (https://www.logicmessage.com) account is required to send SMS messages.
More information at
https://www.logicmessage.com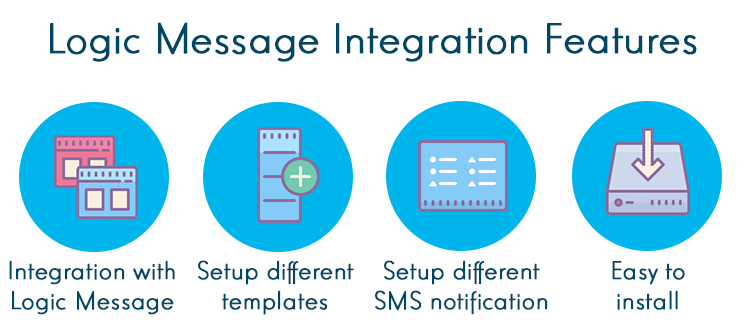 Documentation & Installation
View
documentation and installation guide
.


Сергей –
03/10/2017

–

Хай. Не сразу понял как скачать файл, потом получилось, все нормально работает, надеюсь что аналогичные потом можно так же будет скачать. Зайду ещё отпишу.
Write a review
---