FREE
---
If You want to find modules, which will be as compatible with the version of the online store, and also pay attention to the quality of the code, then we offer to view: modification manager, this solution was specifically designed for stores, working on the platform OpenCart, with the support of our company from every store that works on CMS Brocart.
---
---
When you download a free extension, we do not give 100% guarantee that it will work in your store, please be careful about the installation instructions!
---
Edit modifications(ocmod) stored in the database using CodeMirror editor.
- add/edit modifications
- ocmod error log
- validates XML for errors
- List/edit/delete file modifications
- Search modifications (xml code + name)
Warning modification files are overwritten during upload.
Simple Editor using Javasript library
CodeMirror
.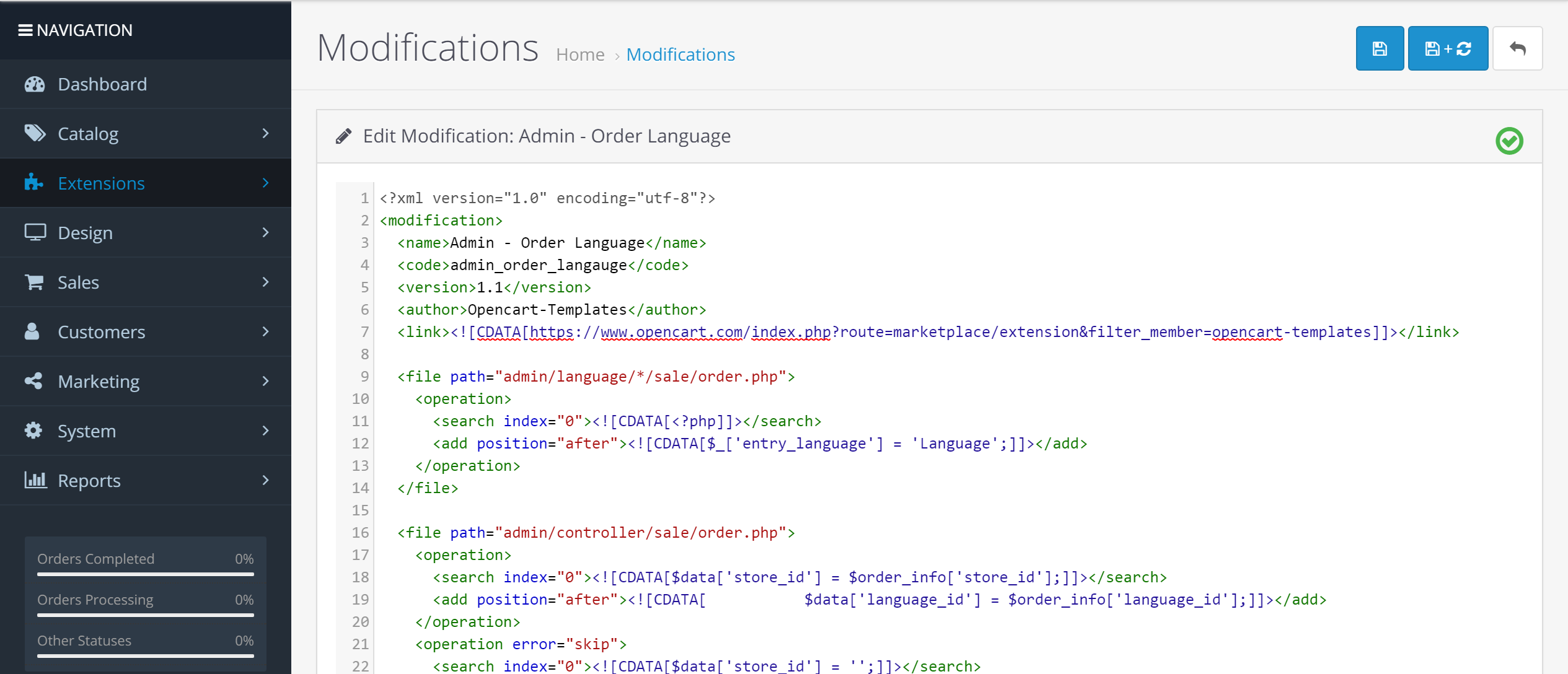 Search for modification with name, author and/or xml code. Ordered by last modified date.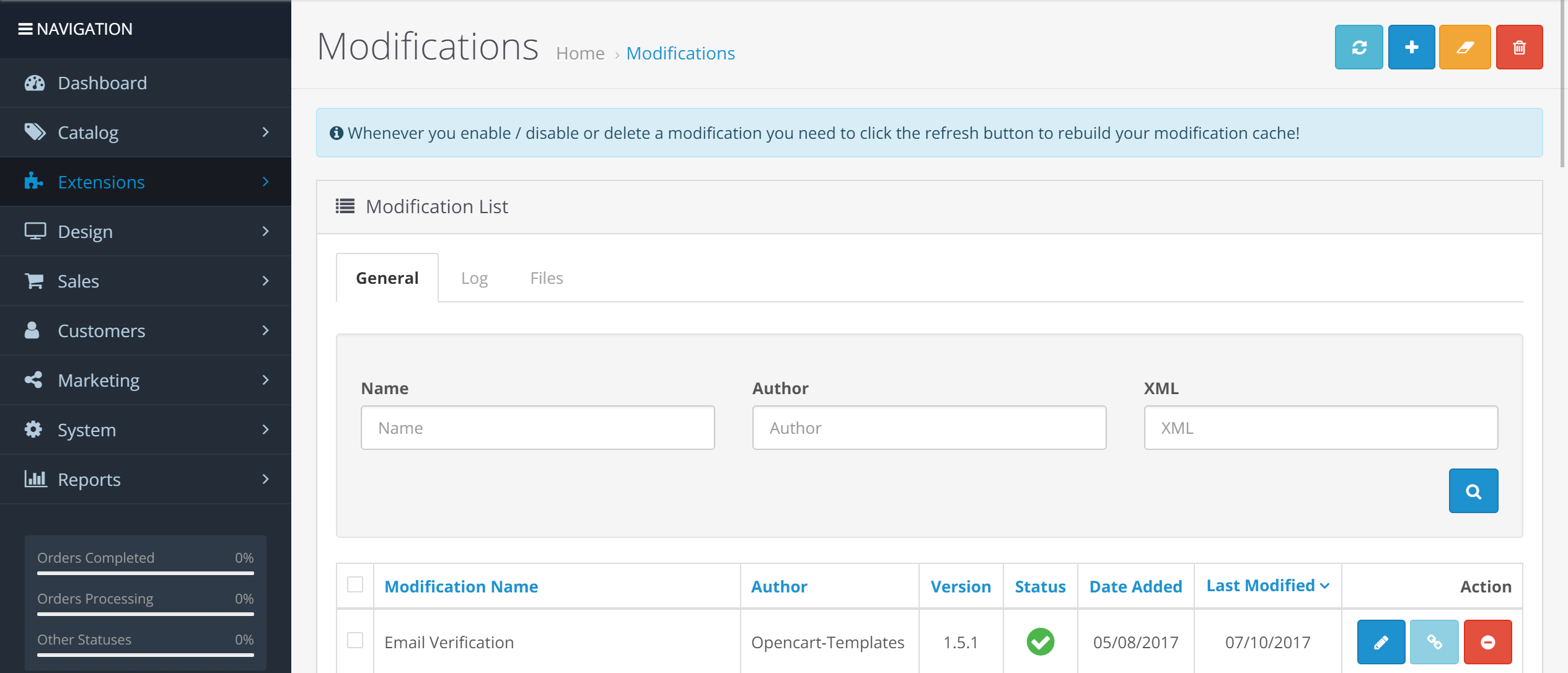 Modified Files lets you see which extension may be conflicting.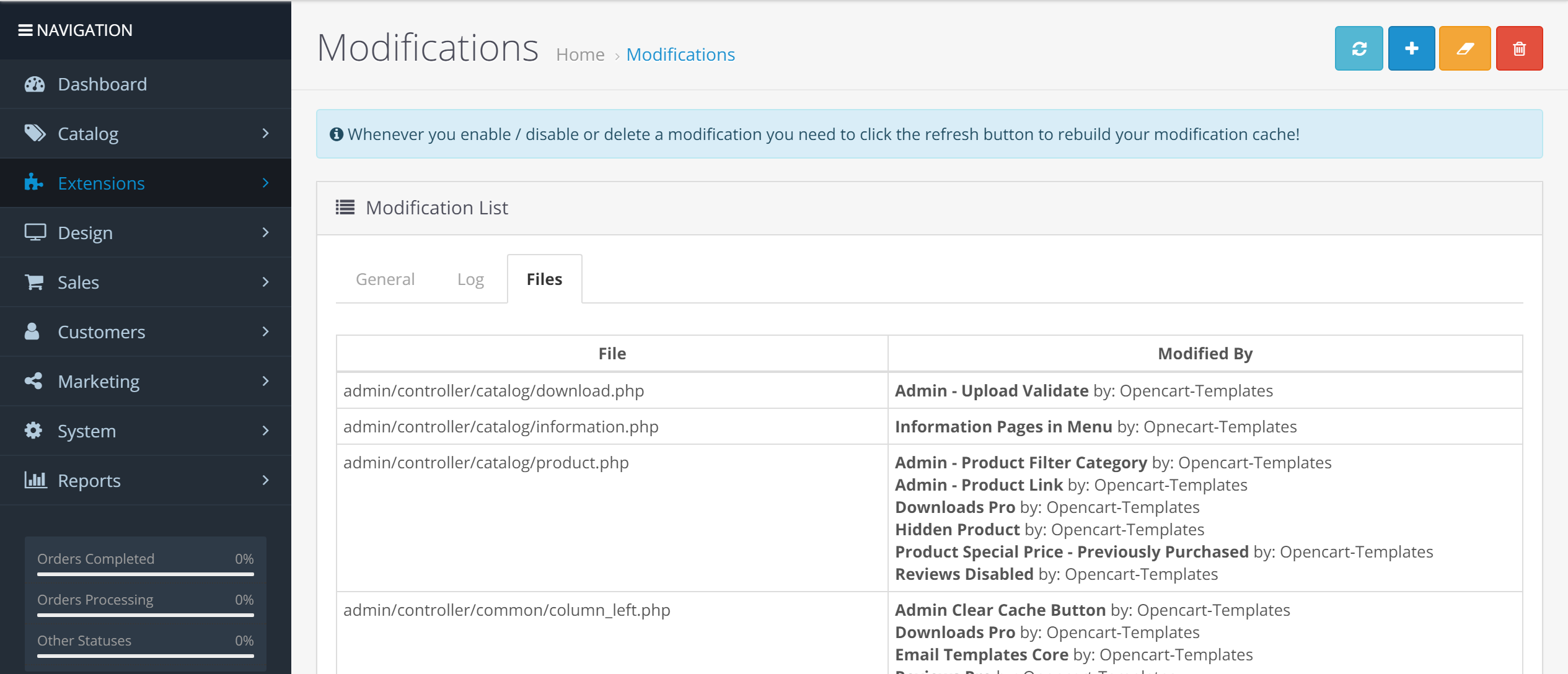 Егор –
27/07/2018

–

Хеллоу. Не сразу понял как скачать файл, потом получилось, все нормально работает, пока не проставил права на изменения в админке, то не видел файл (, надо бы инструкцию. Советую.
Write a review
---