FREE
---
If You want to find themes, which will be as compatible with the version of the online store, and also pay attention to the quality of the code, then we offer to view: best mobile theme opencart template lite version, this solution was specifically designed for stores, working on the platform OpenCart, with the support of our company from every store that works on CMS Brocart.
---
---
When you download a free extension, we do not give 100% guarantee that it will work in your store, please be careful about the installation instructions!
---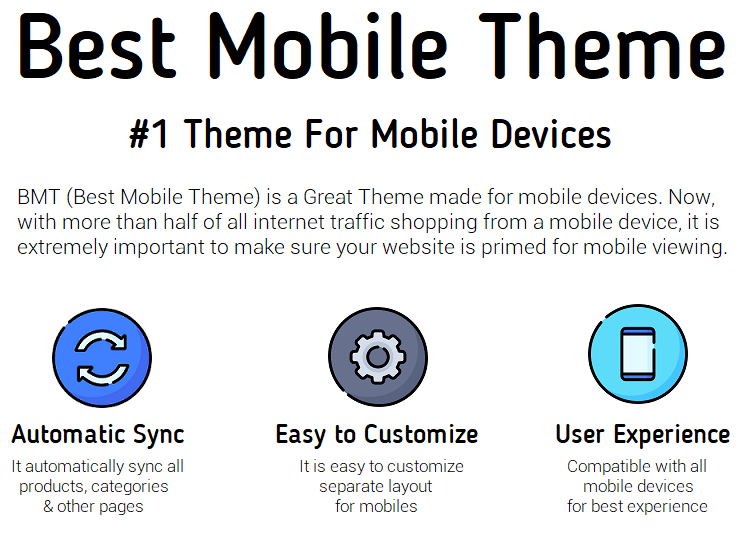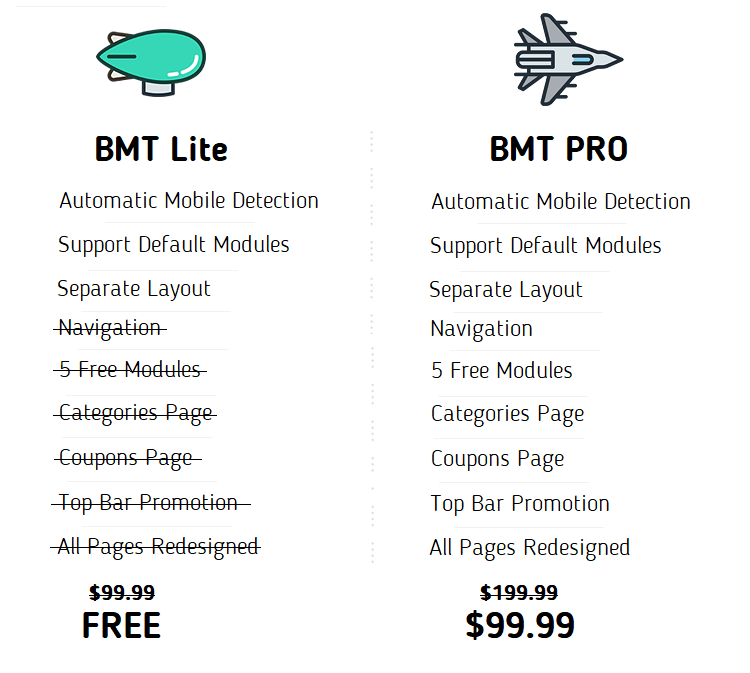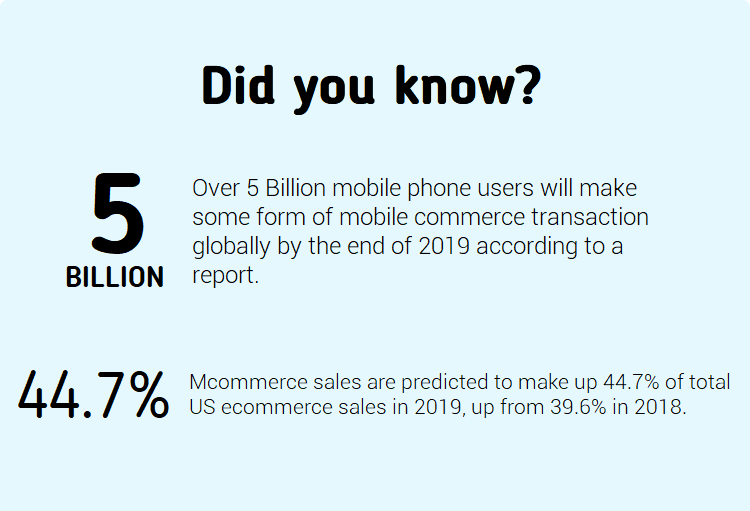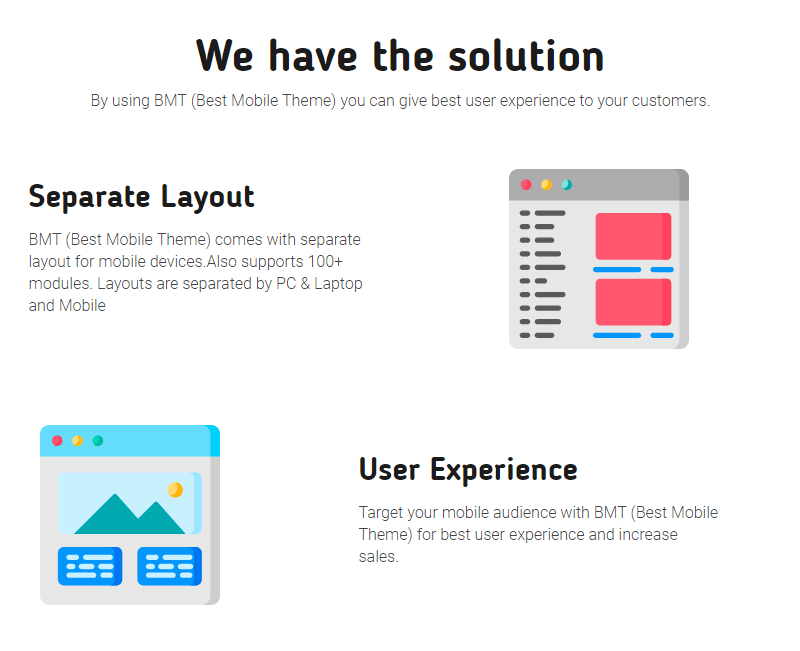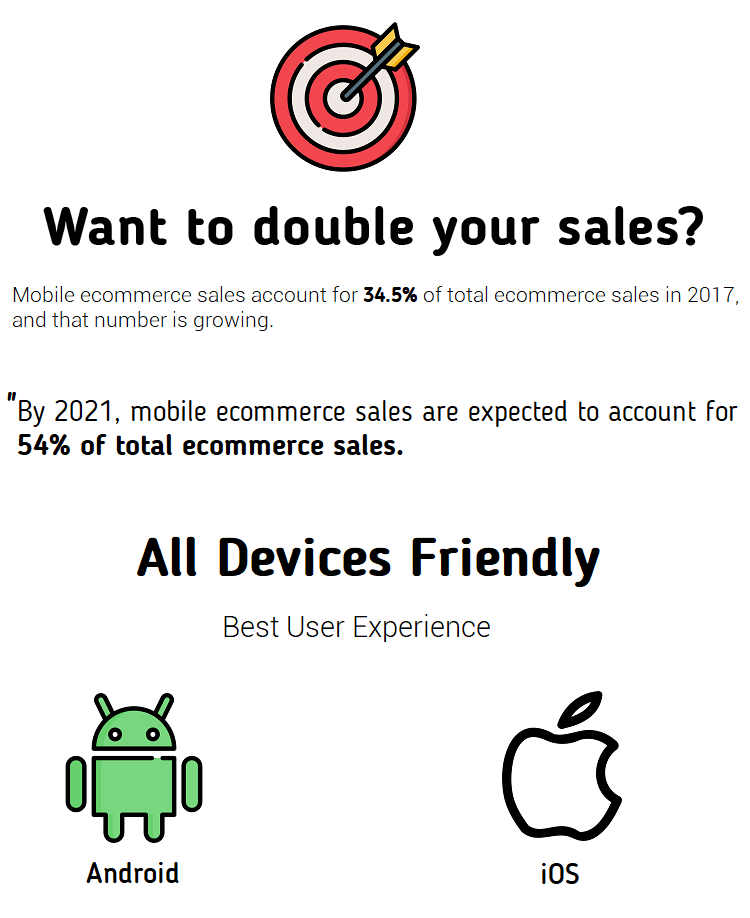 Opencart is one of the best eCommerce platform, specially best choice for small and medium businesses. But have you seen today's eCommerce Websites having different mobile theme (for eg. AliExpress, Amazon, Flipkart etc.) for their mobile users for best user experience. So We are presenting this mobile theme that is perfect for every small/big website. BMT (Best Mobile Theme) For Opencart is not just an ordinary theme, this theme is designed for Opencart on mobile devices only, it means when your customers visit your website from a mobile theme, it shows mobile theme else shows your default OR any other theme that you have enabled/selected. With this Theme Framework, you don't have to setup a new sub-domain for mobile website (like: m.yourstore.com) and there is not redirection in mobile theme. (For Example: If your customer visits from Mobile, Mobile Theme (i.e. "Best Mobile Theme") will load else in Desktop, It will show Desktop Theme (Default/3rd Party Theme).
Best Mobile Theme Works for Every Type of Stores whether it is Electronics Store or Beauty Products Store or a Fashion Store. It comes with extremely beautiful design for your business website. Also You can easily customize this theme like: colors, image sizes, enable/disable add to cart button status, Side Bar Navigation (change background color, text colors), Bottom Navigation (change background color, text colors), Footer (Social Links, Color, Homepage only, Change footer copyright text), Popup Image Ad (you can enable/disable for homepage only), Top Bar (you can set title, description, button, url, button background & text color, homepage only), Change Header Style, Category & Brand Link Navigation (with two styles sidebar and flat). It comes with extremely beautiful design for your business website. Also there are free 5 Add-On Modules starting with BMT - BMT Banners, BMT - Featured Products, BMT - Hot Searches, BMT - Icons & BMT - Slideshow. And All Default Modules will work as it is.
Your Benefits:
A Better User Experience
Boost your sales from mobile users
Helps in promoting your app
Features, Changes & Add-Ons:
1). Side Bar Navigation Menu (Preload categories from selected categories as "top")
2). Completely New Header
3). Top Bar For offers & app promotion
4). [FREE] 5 Modules Added For No Cost (BMT Banners, BMT - Featured Products, BMT - Hot Searches, BMT - Icons & BMT - Slideshow)
a). BMT Banners - Show 4 Types Banners Anywhere including title (if any), Background Color, Text Color, Select Images from the same module.
b). BMT - Featured Products - It changes the basic functionality of "featured module" or you can say v2.0 of that. You can feature products including title, background color, text color, View All button with url, & with 3 different styles (Grid Style, List Style & Grid (Compact) Style
c). BMT - Hot Searches - You can create unlimited hot searches and show anywhere
d). BMT - Icons - This is a new functionality module, you can show your categories/icons/small banners with 4 different styles (Circle Style with Scroll,Square Style with Scroll, Square Style, Circle Style) including title, URL Select Images from same module.
e). BMT - Slideshow - Same "Slideshow Module" For Mobile (for Different Width & Height)
5). No Need of a Subdomain (Auto Load Mobile Theme on Mobile Devices)
6). All Pages Re-Designed
7). Multi Language & Currency Support
8). Most User-Friendly Theme
9). Fast Performance
10). App like Header, Menu & Layouts
11). Customisable Color Schemes
12). Device Specific Image Size
13). Device Specific Layout
14). Touch Friendly
15). Filter & Sorting Added in Category like in apps
16). Separate Layout For Mobile Theme & Desktop Theme
What's New
1). Account Page (Completely Changed Awesome New Account Page)
2). Order List, Order View (Images Added & Stylish)
3). [FREE] Categories Page Added (Only For Mobile Theme) with 2 different Styles (Flat & Sidebar) + Brands Navigation Link (with enable/disable)
4). Product Page (Autoplay Slideshow for Product Images, Bottom Buttons (like: Add to Cart, Wishlist, Cart & New Buy Now Button which redirects to cart))
5). Cart Page (Fully New Style)
6). Checkout (Accordion Default Checkout). Note: Supports Many Checkouts (eg. Quick Checkout, Best Checkout & many more.)
7). Supports 100+ Modules (from codingrays & different developers) & increasing
8). Sidebar Navigation & Bottom Bar Navigation
9). Awesome New Footer (with Information Pages, Key Points, Copyright)
10). Login, Register, Category, Brand, Special, Search, Contact, Information, Reward Points, Wishlist, Transactions, Downloads, Edit information, Change Passowrd, Newsletter, Address book, Returns Pages Re-Designed.
Алёна –
01/05/2018

–

Добрый день. Много времени потратила в поисках этого файла, даже на официальном форуме смотрела, пока не проставила права на изменения в админке, то не видела файл (, надо бы инструкцию. Всем рекомендую!
Write a review
---